Welcome to the Leo M. Ellebracht Company
Quality Products at Competitive Prices Backed by Service Before and After the Sale
The foundation of our business is our relationships with our customers. We prefer to have a sales representative calling regularly on every fire department. Because there are so many fire departments, this is a monumental challenge. We hope that this website provides an alternative way for you to find out more about our company, our products and our personnel. The Ellebracht Company prides itself on offering competitive prices, every day, to everyone, on good quality products, backed by service, before and after the sale. If you don't already know us, give us a try. Ask for a quote on your next requirements and you will see why so many fire departments have been turning to the Leo M. Ellebracht Company since 1946.


"NEVER FORGET "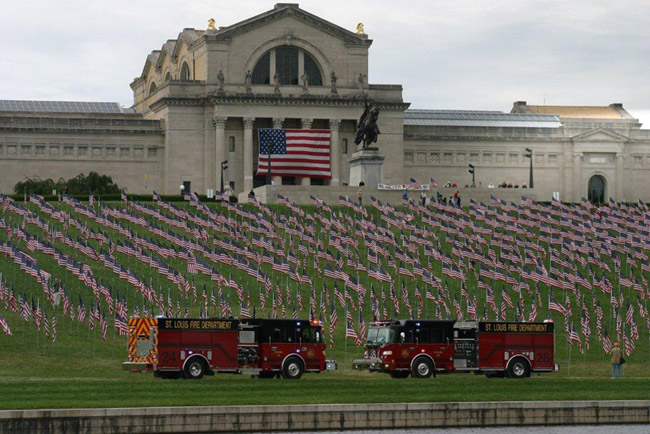 We are distributors for:



FIRE APPARATUS
BREATHING APPARATUS
PERSONAL PROTECTIVE EQUIPMENT
TEST INSTRUMENTS
HOSE, NOZZLES, FITTINGS & ADAPTERS
TOOLS
EXTRICATION EQUIPMENT SYSTEMS

Contact us by phone, fax or email at:

St. Louis Metro Area: 636-332-6985
Toll Free: 800-325-8509
Fax: 636-332-8046
Email: LDewald@aol.com


Click here to find your sales representative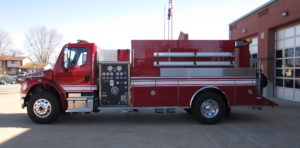 Just delivered a UST 2100 Gallon Tanker to Washington Community Fire PD. Congratulations and thank you for your business!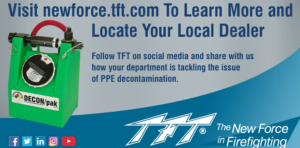 TFT New Force launches easy to deploy system to perform gross decon operations at the #fire scene. The #Firefighter#DECON/pak is an additional tool for...