US Tanker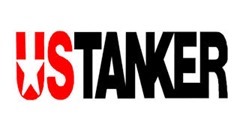 U.S. Tanker is more than the premier builder of Stainless Steel fire apparatus for rural and suburban fire departments. As a veteran and family-owned company with a reputation of providing the absolute highest level of service and commitment to your fire department more than 30 years strong, U.S. Tanker is a company that your department – and your entire community – can depend on.
We understand that you have many options when it comes to choosing a manufacturer to design and build the apparatus that will serve the needs of your department for years to come. With the safety of your community at stake, it is a crucial decision and one that leaves no room for error. Reliability and durability share importance with the ability to fully customize your apparatus, as well as impeccable service after the sale. At U.S. Tanker, you can be confident in knowing that we hold our craftsmanship and service to the utmost standards of quality, performance and fine detail.
Did you enjoy reading this post?
Click on the social media buttons above to let us know.